Commercial Photography in Greenville, SC & The Upstate
Offering commercial photography in Greenville, SC, Upstate SC, and surrounding metro areas - Asheville, NC, Charlotte, NC, and Atlanta, GA.
"Ben's eye for light, reflections, and thoughtful composition offer a fresh take on commercial and architectural photography."
From concept to completion, I work to make sure that you are thrilled with your result.
My goal is simple. I want to take the most amazing photographs, "scroll-stoppers", that stop people in their tracks to see the amazing portfolio you have prepared for them. Stopping the scroll, grabbing the attention, selling the property faster.
Commercial Photography In Greenville, SC and Expanded Service Areas
Currently, I offer real estate photography services in and around the Greenville, SC and the Upstate.
This includes Greenville County, Pickens County, Anderson County, Spartanburg County, Oconee County, and Laurens County. 
Other areas may be available. Please call me to discuss.
I am also available to discuss commercial real estate photography shoots in Asheville, Charlotte, and Atlanta metro areas.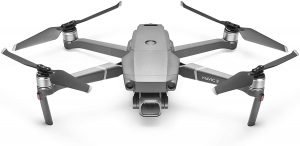 If you need a birds-eye view of your building, let's talk about adding drone/aerial photos or video to your project.
I'm FAA licensed and ready to chat about your commercial building photo shoot.
While perfect for any CRE listing, aerial photography is also an amazing solution for: 
Building inspections - instead of having an inspector climb up a ladder to reach the roof, I can deliver photography stills of the roof area for the inspector's review

Showing multiple adjacent buildings in one photo - when there are multiple properties within a similar area, or side-by-side, aerial photography can help investors and purchasers see the bigger picture of what's included with the purchase.

Location highlights - if your property is located close to an attraction or major highway (for transportation purposes) you may wish to highlight that in your photos.

A drone photo showing the building in proximity to other mapped markers of interest can help your buyers see the value in the location itself.
Additional Services - Commercial Building Interior Virtual Staging
If you need to add a little "extra" to your commercial building interior photos, I also offer virtual staging. I'll take photos of the empty spaces - from meeting rooms to hallways - and virtually stage the interior with appropriate office or building furnishings.
The finished product is so clean, so realistic, most people can't tell that the furniture is all computer-generated images overlaid onto original photography.